Our Yarns
Luxury Socks Start with Quality Yarns
Every story follows a thread, but in a story of Fit Elite socks, a thread is just the beginning.
Raw Materials
QUALITY IN EVERY THREAD
Crafted from the finest raw materials sourced from around the world, exclusively spun and dyed in Italy, Fit Elite socks encapsulate the most authentic ingredients of a premium product.
Through a series of complex mechanical interventions, large bails of raw cotton are transformed as nature and technology come together, creating hundreds of yarns with different colors, textures, and counts, all distinguished by their softness and superior quality.
---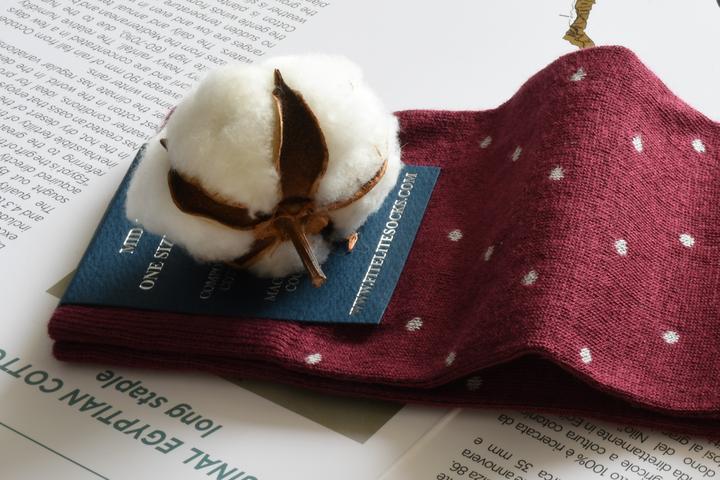 LONG STAPLE EGYPTIAN COTTON
---
Our luxury Men's Dress Socks Heritage Collection is made using long staple Egyptian Mako cotton grown in the upper Egypt.
Characterized by the length, fineness, and strength of its fibers, its unique properties of Egyptian cotton allow it to be spun into finer and smoother yarns, not only making our dress socks softer and more durable, but also giving them their natural silky look.
Also prized for its absorption and moisture management properties, long staple Egyptian cotton creates socks that are breathable, gentle to the skin, and have deep natural colors that are resistant to fading.
---
GOOD FOR YOUR SKIN
---
Our yarns are OEKO-TEX certified, making our socks skin friendly and free of any harmful substances.
The OEKO-TEX® Standard 100 is a comprehensive and independent third-party testing and certification system for textile products at all processing levels, developed to ensure their quality and authenticity.
Learn More